TaylorMade stealth driver
The TaylorMade Stealth Carbonwoods present an absolutely new golf technology. After 20 years of development, the limits of the titanium were broken. The Stealth ™ -Driver company have the 60x carbon twist face - a stroke that consists of 60 strategically arranged carbon layers to enable better energy transmission and higher ball speeds over a large area of ​​the Driver.
In addition to more racket head and ball speed, the Golf Stealth Driver also offers a large fore in the error due to a high MOI. The strategically placed weight in the racket head ensures that balls hit outside the middle loses little energy and still hit the goal.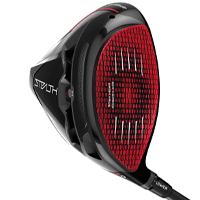 60x carbon twist face
The new 60x carbon twist driver striking area is 44 % lighter than a comparable flag made of titanium, while at the same time it is 11 % larger than that of the Driver SIM2 and Sim2 Max and almost 20 % larger than the 2020 SIM Driver. Sixty layers of carbon fibers were strategically arranged to optimize energy transmission and reach fast ball speeds over a large area, which leads to optimal distance and fore.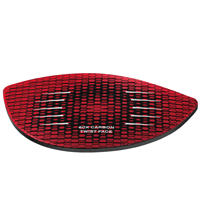 Nanotexture coating
The 60x carbon twist face is enclosed by a polyurethane cover that has a revolutionary new nanotexture technology. The nanotexture interface is used to fine-tune the ball start and spin to optimize the absolute width, regardless of the game conditions.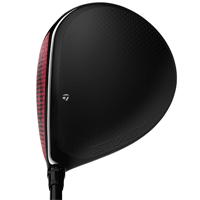 High moi design
Due to the weight savings of the 60x carbon twist face, more weight was positioned deep in the racket head, which leads to 15 % more MOI compared to the Stealth Plus+. This enlarges the forgiveness of errors in excessive strokes.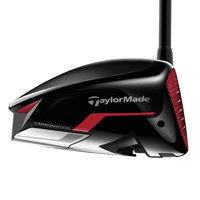 Asymmetrical generator
The inertia generator is still the basis for the improved aerodynamic properties. The result is a slippery-fast head shape that supports the swing speed for golfers of all play strengths when they were down.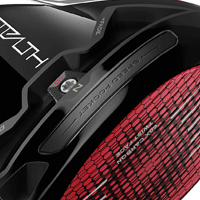 Thru slot speed pocket
Our most flexible Speed ​​Pocket ™ design has been developed to maximize the ball speed and offer additional error forgive at blows hit far below on the striking surface.